Meet Our Team
We understand that a meaningful camp experience starts with quality staff.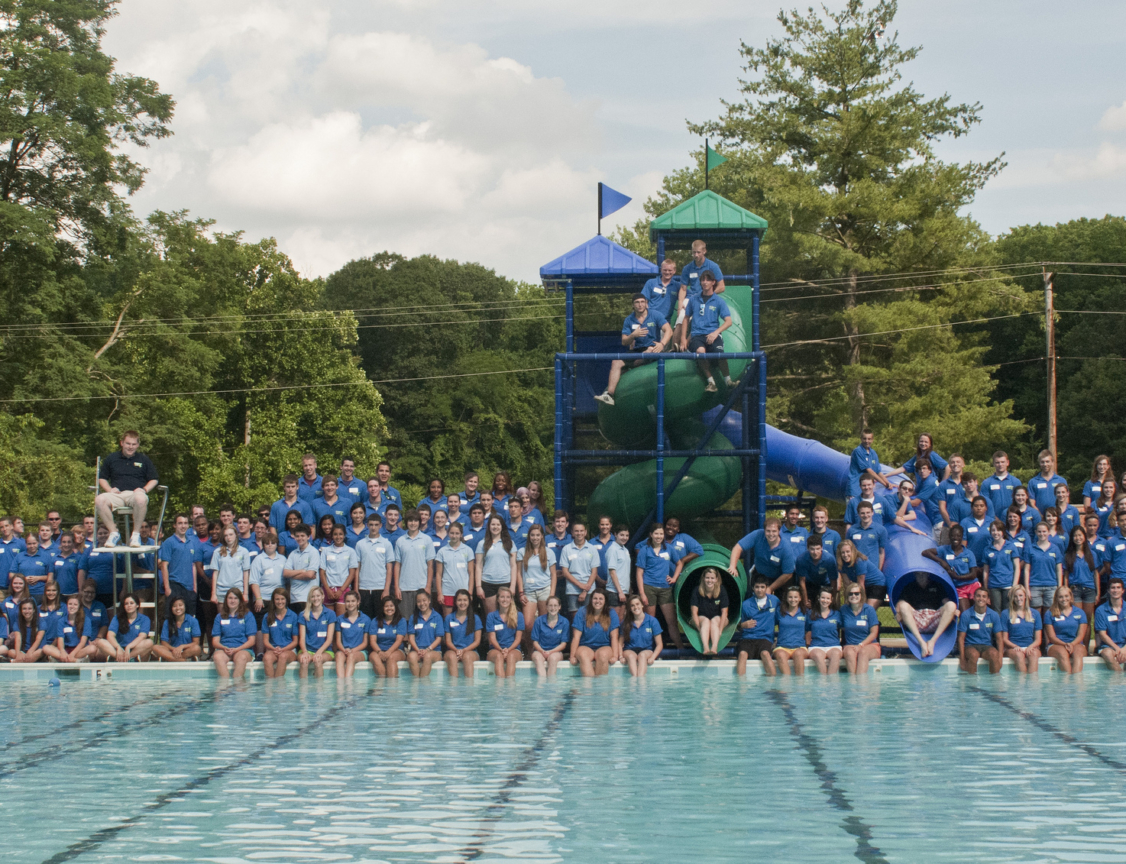 All of our staff members, many of whom have been campers, and some of whom are Congressional Schools' faculty or staff, are carefully screened through a process of interviews, reference verifications and background checks. In addition to pre-camp orientation, staff members are required to attend training workshops and meetings throughout the summer.
All program areas are managed by one or more trained specialists who provide a progression of skills during the camping season. All of the Congressional Camp senior staff members, including travel camp, specialty camp and athletic camp instructors, are experienced and well trained.
A registered nurse is available during the regular camp hours. The nurse oversees any medication required by campers and contacts parents if a child becomes ill during the camp day.
Our Seasonal Camp Team is led by our year-round Congressional School Auxiliary Team led by Director of Auxiliary Programs Dan O'Neil.
Dan O'neil
Congressional Camp Director
Dan O'Neil has been working in Youth Development since 1999. He is from the Arlington area and graduated from James Madison University. Since his arrival in 2007, Dan has carefully and successfully established Congressional Camp as a leading program in the Northern Virginia area. Under his guidance and leadership, Congressional Camp have become a thriving summer program and a standard of excellence, providing a positive experience for staff, parents, and our young campers. When he's not working, Dan enjoys traveling, rooting on our local sports teams, and spending time with his wife Kim and their three campers, Kendra, Kinley, and Kaila.
Gene Giammitorio
Congressional Camp Assistant Director
Gene Giammittorio graduated from West Virginia University with a Bachelor of Science degree in Recreation, Parks and Tourism Resources. Gene first began working for Congressional School in 2005 and has served in a variety of roles. He is a Wilderness First Responder. Away from Congressional, Gene likes spending time with his really big family, hanging out with his friends, hunting, fishing, hiking, kayaking, and basically anything else outdoors.
Julio Lopez Martinez
Auxiliary Program Coordinator
Julio has been with Congressional Camp since 2013. In 2018 he graduated from George Mason University with his B.S in Psychology but also enjoyed a focus on data and statistics. During the school year, Julio joins Congressional working with the Extended Hours Program as the Auxiliary Programs Coordinator and helping the Congressional community with various tasks. He also teaches 2nd and 3rd grade Spanish. Julio is an adrenaline enthusiast and loves roller coasters and scary movies! He also enjoys a good book in a quiet space.
Levi Herrera
Auxiliary Programs Associate
Levi started on the EHP team in 2015, has worked both the school and camp front desks, and transitioned to Administrative Assistant in 2019. You can find him at the Big School front desk in the afternoons. Levi is currently pursuing a degree in Education with a minor in Science. On top of spending his time at Congressional, Levi is also the Head Coach of the boys Lacrosse team! While not at Congressional, Levi enjoys spending time with his best friend – his dog Oso!
Ian Turkington
Auxiliary Programs Associate
Ian graduated from the University of Tennessee with his B.S. in Education this Fall. Prior to Congressional, Ian has served in various programming roles from youth to geriatric, as well as for those with special needs. Most of Ian's programmatic experience comes from his time at YMCA's Camp High Harbor in Georgia, where he was able to lead youth leadership and development programs. Ian is a wilderness enthusiast and enjoys spending his time in our national and state parks and exploring our federally protected forests and areas. Additionally, he loves to hike, rock-climb, and snowboard whenever he can find the time.
Ready to Take the Next Step?